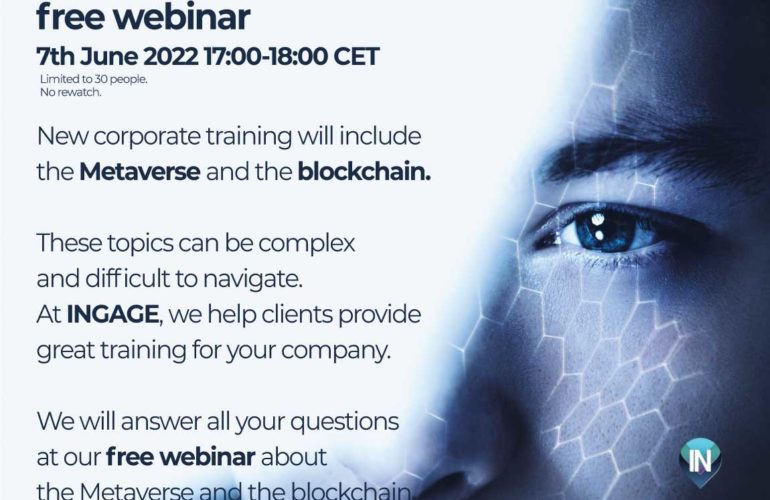 In this webinar, we will discuss the future of learning and how the Metaverse and the blockchain can be used to enhance learning and increase engagement. 
We are going to open the ticketing in the next few days. 
In the meantime, feel free to register to our INGAGE Newsletter if you want to be updated on the latest events about training and insurance!