Whether you work in insurance or other industries, there are 4 main personality types of salespeople. 
Which one are you and where do you best fit within the sales process? 
Imagine if your sales and fashion style were congruent so that you can generate more results. The way you dress has an impact… Learn how to create more trust and credibility by aligning the way you dress with your sales style. 
Here are some examples for men's wear on what to wear to embody more your sales type. 
Type 1: The Pitcher 
He is very comfortable in "opening doors". Often enthusiastic, extroverted, demonstrative and confident, he inspires people and is great at pitching ideas and projects.  
His clothing style is slightly eccentric and stands out with original accessories or with vivid colors to communicate his enthusiasm and aliveness.  
Type 2: The Deal Maker 
He closes deals. Charismatic, competitive and driven, he is passionate and quite impatient. He wants to see results.  
Mostly mysterious, he mostly wears black or dark colors with a touch of gold or red, symbolising power and decisiveness. He is an « alpha ».  
Type 3: The Trusted Advisor  
Guided by his internal passion and dedication for improvement, his role is more similar to that of a consultant. He enjoys solving problems in an innovative way, using his logic and analytical skills. 
He wears more serious colors such as navy blue and dark grey, representing his wisdom and maturity. Sometimes he adds prints with stripes or checks illustrating structure and order.  
Type 4: The Caretaker 
Most suited for after-sales, the Caretaker knows his customer very well. He is a very good listener, supportive, helpful, friendly and calm. He is very committed and holds strong values, which makes him a great asset to a team.  
The best colors to wear for this profile are pastels, light blue, light pink and cream colors mixed with a comfortable soft, relaxed look. It makes him approachable, safe and friendly.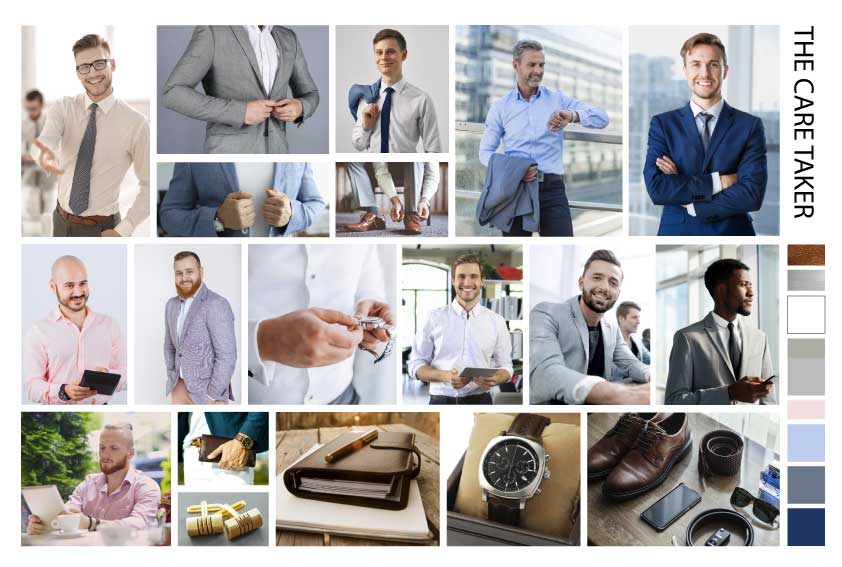 Have you found your profile? Are you dressing today as the best version of yourself?  Would you like to see the same for women's wear?
If you would like to know more, like or comment this article! 
Thanks to our INGAGE Fashion Coach for her inputs. 😉
#salestraining #sellinginsurance #dressforsuccess #imageconsulting #corporatewear